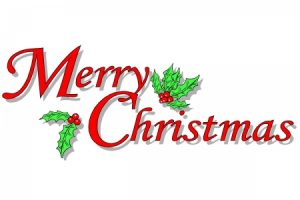 "Now the birth of Jesus Christ was as follows: when His mother Mary had been betrothed to Joseph, before they came together she was found to be with child by the Holy Spirit.
And Joseph her husband, being a righteous man and not wanting to disgrace her, planned to send her away secretly.
But when he had considered this, behold, an angel of the Lord appeared to him in a dream, saying, "Joseph, son of David, do not be afraid to take Mary as your wife; for the Child who has been conceived in her is of the Holy Spirit.
She will bear a Son; and you shall call His name Jesus, for He will save His people from their sins."
Now all this took place to fulfill what was spoken by the Lord through the prophet:
"

Behold, the virgin shall be with

child and shall bear a Son, and they shall call His name

Immanuel

," which translated means, "

God with us

."
And Joseph awoke from his sleep and did as the angel of the Lord commanded him, and took Mary as his wife,
but kept her a virgin until she gave birth to a Son; and he called His name Jesus." Matthew 1: 18-25
These verses contain some amazing, almost unbelievable statements. First, Mary was with child by the Holy Spirit. Mary had never known a man, so she was still a virgin; yet, she was with child. This had never happened before and will never happen again! The Holy Spirit moved upon Mary to cause her to conceive the Son of God, so the child would be without sin.
Second, the child would be called Jesus and save His people from their sins. The child would be crucified later in His life to pay for the sins of all the world, bringing salvation to all who repent of their sins and accept Him as their Savior.
Third, centuries earlier the Lord had spoken through a prophet and said that the child's name would mean, "God with us." That means God was willing to take on flesh and enter this world in the form of His son, Jesus Christ. The child Mary delivered was fully God and, at the same time, fully man. That's a concept we can't begin to conceive!
Fourth, the Bible says all of this took place to fulfill what was spoken by the Lord. God spoke through the prophets in the Old Testament and said all of these things would happen. Therefore, they did! God cannot lie, for He is holy. So, everything that God has said in His word will take place.
During this Christmas season, we hope each of you know Jesus Christ not just as the baby in the manger in Bethlehem but as your Savior and Lord. His death made the payment for your sins, and you can spend eternity in heaven instead of hell if you will accept that payment by receiving Christ as your Savior and be born again.
Cheryl and I would also like to take this opportunity to thank each of you for all you've done for us this past year. Your support, prayers, love and encouragement have meant so much to us. We hope all of you have a Merry Christmas, and may the Lord bless and keep you throughout the coming New Year. And please remember, the reason for Christmas is all…..
Because of Christ,
Dennis and Cheryl/Ambassadors of Grace