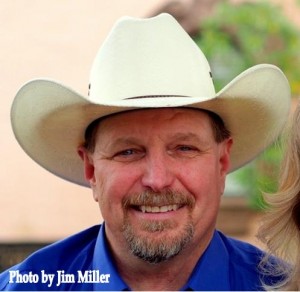 Dennis sings lead on most of the songs, but occasionally tries his hand at harmony.  He also handles most of the emcee duties for the group.  He has held a variety of interesting jobs including:  pouring iron in a steel mill in Tennessee; a professional firefighter for the city of Columbia, MO;delivering compressed gas cylinders for Praxair, Inc.; and delivering propane for Consolidated Energy, LLC.  (Do you notice a theme of either fire or explosive materials?)  He now sings full time and loves to sing every time the Lord provides an opportunity.
Home–Thompson, MO
Birth Date–March 26, 1956
Favorite Food–Seafood, Italian, Mexican, American (I just like food!)
Favorite Restaurant–Bambino's Italian Cafe in Columbia, MO
Favorite Pastime–Spending time with family, practicing singing, cooking, woodworking, fishing (although I don't have time to anymore) and reading
Favorite Indulgence (Food wise)–ice cream, cheesecake
Most Embarrassing Moment–I used to be a firefighter for the city of Columbia, MO, fire department. One night after a union meeting my best friend and I stood outside and talked for a few minutes before heading to our vehicles to go home. As I got to my truck I remembered I had forgotten to tell him something. I started toward his truck and was going to open his passenger side door to talk to him. It was a fairly warm autumn evening, and I noticed the window was down so I decided to just stick my head in the window instead. The problem is my brain had already told my hand to open the door, and it obeyed the command just as my nose went by the door frame. It hit me square in the nose and opened up a gash that took six or seven stitches to close at the emergency room. It's a true story, but the guys on the fire department had a hard time believing that was how I got my stitches.